Share the post "Understand Clickbank"
FOR BEGINNERS TO PRODUCT CREATORS
TAKE YOUR BUSINESS TO THE NEXT LEVEL
How To Start
With ClickBank
_______________
GETTING STARTED
TWO WAYS TO MAKE MONEY WITH CLICKBANK FAST:
1.  You can EARN commission by promoting other people's product. This is suitable for beginners without any experience yet to make money online.
2.  You can turn your big ideas or passion into a REAL viable online business using ClickBank platform that pulls in customers globally on auto-pilot. This is suitable for product owners/vendors.
MAKE MONEY WITH CLICKBANK
You'll not believe what ClickBank can give you to make money online.
ClickBank is popular for online marketers, affiliate marketers generating income online,
but very few really made money from it.
Normally, people sign up with ClickBank aiming to hit their jackpot to make money.
In most cases, people randomly choose a lousy product, run random traffic to it, frustrated & disappointed of not seeing results, then totally abandon the platform and jump to the next shiny objects that gives you big promises to make your dreams come true.  Sounds familiar?
What is ClickBank
ClickBank is one of the top online digital product retailer with 200 million plus customers globally. ClickBank marketplace serves both beginners who want to earn REAL money online as an affiliate (promoting other people's product) as well as for product creators/vendors who want to sell their own digital product online (pdf, ebook, collection of video tutorials or audios).
How To Work With ClickBank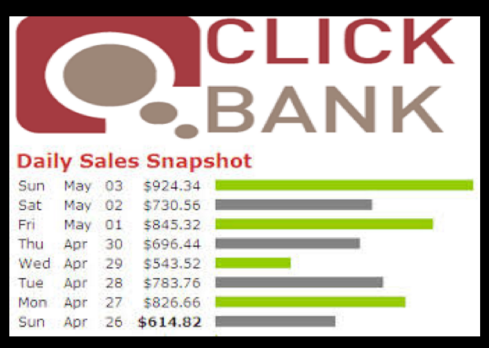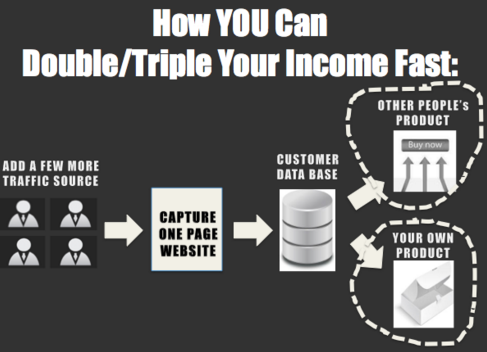 ClickBank is a perfect place for affiliates.  If you are a total beginner with no experience yet to make money online, do not have any website or product yet to sell, then you can jump right away to ClickBank and start choosing a product to promote from their marketplace, create your own affiliate link, start driving traffic right away and see your earnings in real time.
The good news creating an account with ClickBank is FREE.  This is open for everyone who wants to earn real money online.
CLICKBANK FOR PRODUCT CREATORS
As a product creator/vendor, you can easily list your digital product in ClickBank marketplace. ClickBank will take care of all the payment facilities, refund as well as enticing an affiliate program to help you find an army of affliates to help you promote your product quickly.
ClickBank platform is great if you do not want to handle the technical aspects of integrating your payment merchant, sales funnel as well as finding a joint venture partner. ClickBank will take a percentage from any sales generated ($1+7.5% of the sale).
PRACTICAL APPROACHES TO ASPIRING…
Online Marketers, Affiliate Marketers, Authors, Product Creators/Owners & Online Business Entrepreneurs Who Want To Monetize Their Own Business From Home.
EARN
TRUST & LOYALTY
Learn how to earn trust and build customer's loyalty to becoming independent to shaping up your future into your liking.  Get insights how to strategize a campaign from scratch.
BE IN CONTROL
DOING WHAT YOU LOVE
Discover how to engineer your own irresistible selling machine by deploying your own custom capture mechanism to get qualified customers.
SCALE & LEVERAGE
MULTIPLY & SCALE UP
Discover the strategies & techniques what's really behind the psychology of a click to conversion to optimize your advertising budget
AUTOMATION
LIVING AT YOUR OWN PACE
Understand how you can do this all over again to anything that you want to promote or sell that pulls in customers on auto-pilot without babysitting your business.
FOR BEGINNERS TO PRODUCT CREATORS
TAKE YOUR BUSINESS TO THE NEXT LEVEL
Trueeasylife.com All Rights Reserved.