Share the post "Outsourcing"
Automation & Outsourcing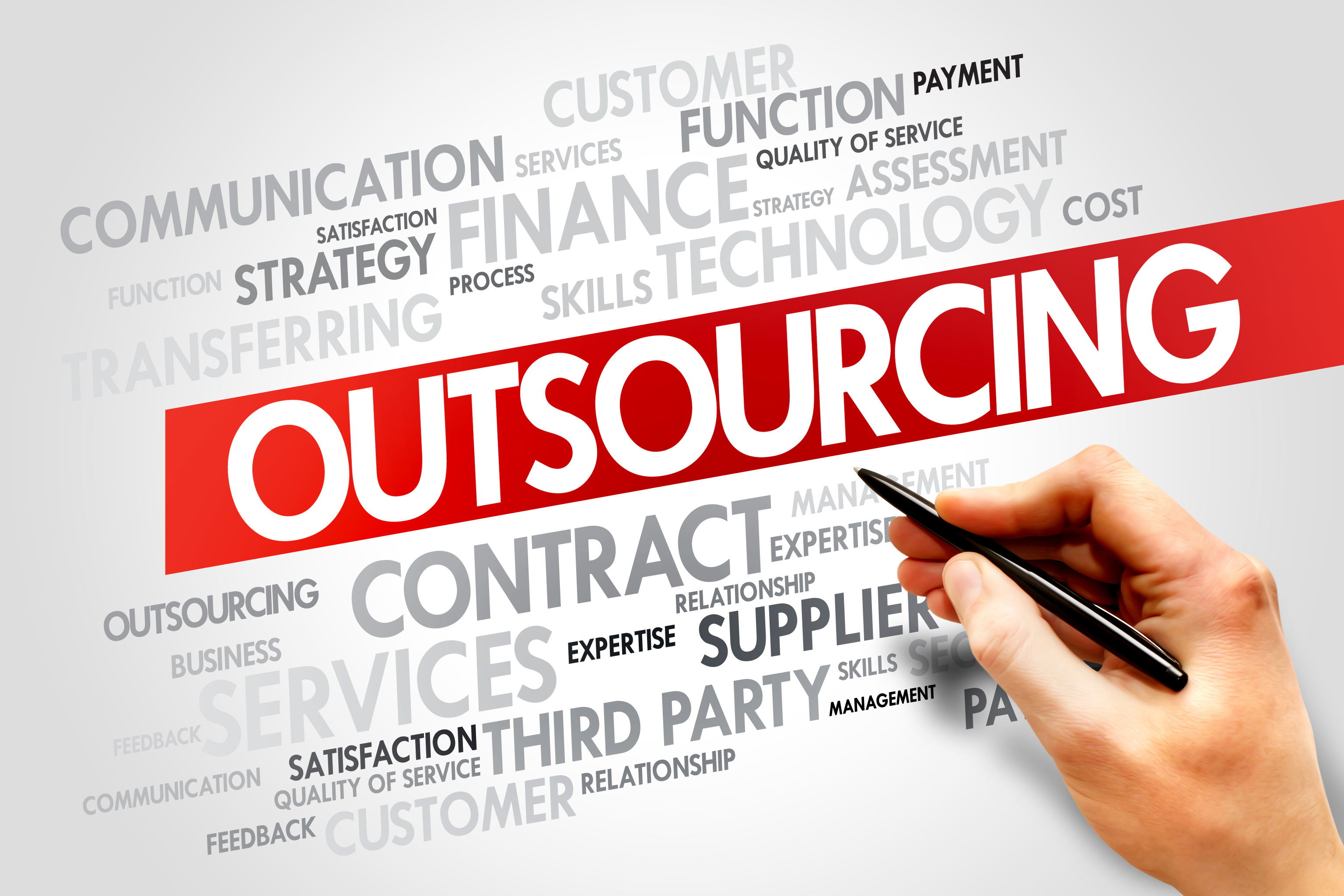 What is 'Outsourcing'
Outsourcing is a practice used by different companies to reduce costs by transferring portions of work to outside suppliers rather than completing it internally.
Outsourcing is an effective cost-saving strategy when used properly. It is sometimes more affordable to purchase a good from companies with than it is to produce the good internally.
BREAKING DOWN 'Outsourcing'
An example of a manufacturing company outsourcing is Dell buying some of its computer components from another manufacturer to save on production costs. Alternatively, businesses may decide to outsource bookkeeping duties to independent accounting firms, as it may be cheaper than retaining an in-house accountant.
In addition to cost savings, companies can employ an outsourcing strategy to focus on core aspects of a business. Outsourcing noncore activities can improve efficiency, streamlining and productivity because another entity performs these smaller tasks better than the firm itself. This strategy may also lead to faster turnaround times, increased competitiveness within an industry and the cutting of overall operational costs. Businesses can reduce labor costs significantly by outsourcing certain tasks, while companies may simultaneously have access to technology without investing large amounts of money to own the technology.
Many businesses find outsourcing the functions of human resources, such as payroll and health insurance, saves enormous amounts of time, effort and energy. HR is one of the noncore functions of a firm; other companies may have experts to help with this aspect of human capital. As many as 16% of companies outsource some kind of task that deals directly with human resources.
Disadvantages
Outsourcing also has several disadvantages. Signing contracts with other companies may take time and extra effort from a firm's legal team. Security threats occur if another party has access to a company's confidential information and then the party suffers a data breach. A lack of communication between the company and the outsourced provider may occur, which could delay the completion of projects.
Statistics and Surveys
Companies typically save around 15% due to cost reductions brought about from outsourcing. A 2014 study from Datamark, Inc. claims one client saved 31% over one year when outsourcing one aspect of its business process. Over three years, the cost savings rose to 33%.
Deloitte's 2014 global outsourcing survey interviewed respondents from over 22 industry sectors and 30 countries. The consulting firm found 69% of companies surveyed were more likely to outsource in some way due to cloud computing technology. As much as 66% of companies wanted to outsource certain business processes as a service. Up to 53% of survey respondents outsourced their IT functions in 2014, while 26% of firms that did not outsource anything at the time planned to do so sometime in the future.
Zapier.com – You can automate tasks between 249+ online services. For example, you can use Zapier to connect Aweber or GetResponse and GoToWebinar so that each person that registers for your webinar is also added to a specific list in your autoresponder.
AuthorityEngine.com – Done-For-You Podcast launch. This app will design, build and launch your new podcast on iTunes. If you've wanted to create your own podcast but hesitated because of the technical learning curve like me, Authority Engine has you covered.
They also create a studio intro and outro for your podcast. Attention grabbing artwork for sites like iTunes and Stitcher. Website Configuration. Show Notes. And Maximum exposure in iTunes, Zune, and Stitcher.
WPCurve.com – Get your very own WordPress tech guy for just $69 per month. You get 24/7 live access to WordPress experts who can add an opt-in box to your website, fix your shopping cart, modify your WordPress theme, secure your site, backup your site, setup Google authorship, and more…
Swiftly – Outsource small design fixes and have in back by today! You can use Swiftly to do logo alterations, photo resizing, Powerpoint fixes, banner ad changes, file conversion, file conversion, and much more for just $15.
Odesk.com – Create a virtual team of graphic designers, WordPress experts, website developers, personal assistant, writers, mobile app developers, and more.
PeoplePerHour.com – Another excellent online marketplace for hiring writers, graphic designers, video gurus, WordPress experts, and more.